About us
/
Our mission

QunaSys was founded to bring quantum physics, which has thus far supports current technology behind the scenes, to the foreground, and achieve what existing technologies have not been able to accomplish by utilizing the quantum nature of matters.
While advances in hardware are essential for the practical application of quantum computers, advances in algorithms and software are key to making the technology truly usable. QunaSys provides algorithms and software to maximize the performance of quantum computers, thereby contributing to the "social implementation" of quantum computers.
QunaSys provides solutions that can actually be used in your business, combining the research capabilities to solve problems for industrial applications with the development capabilities necessary for the practical use of quantum computers.
Say hello to the Team
Strengths of QunaSys
Our strength is the capability to develop algorithms in the chemical domain.
What we can provide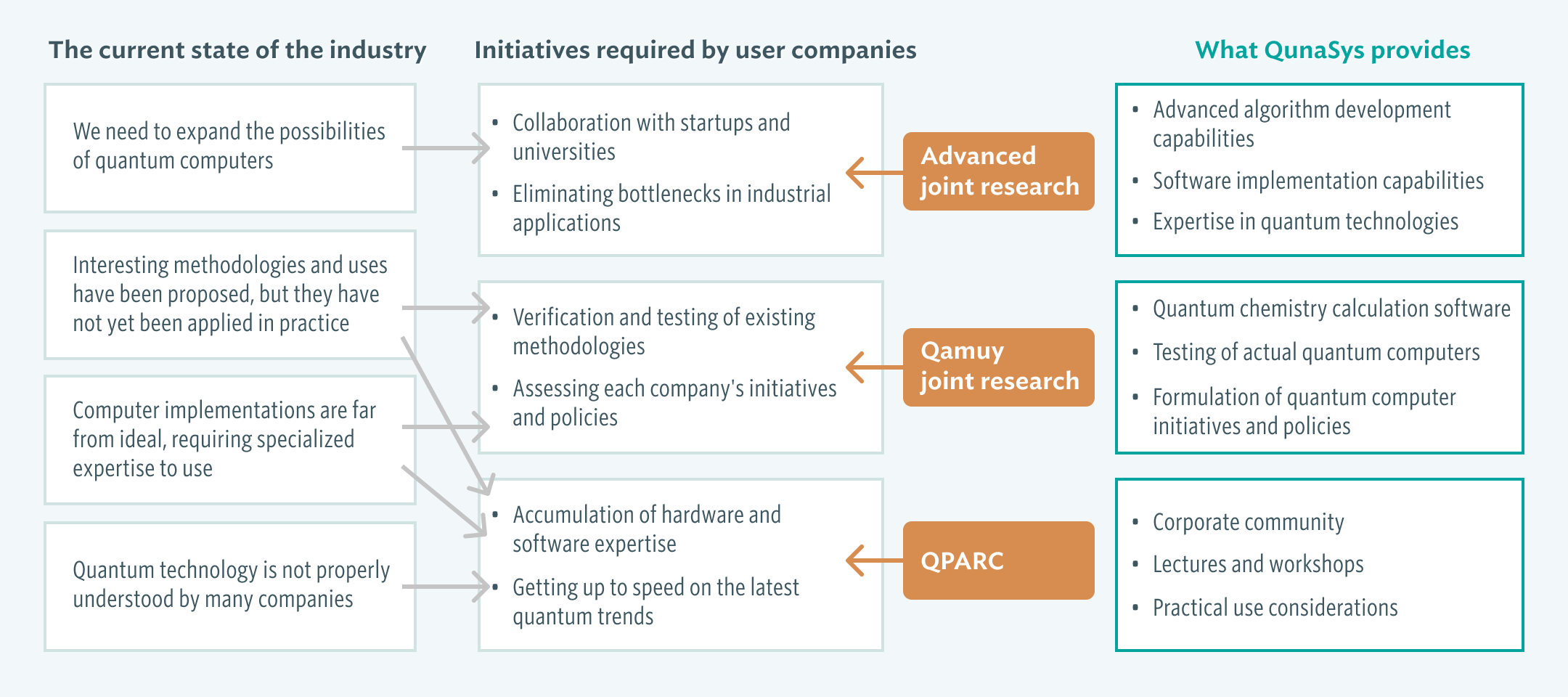 We provide the three services below, tailored to customers' interests and needs.
Algorithm joint research
Qamuy
QPARC
QunaSys will support the use of quantum computers in customers' actual business, by making the most of our advanced algorithm development and software implementation capabilities.
Our focus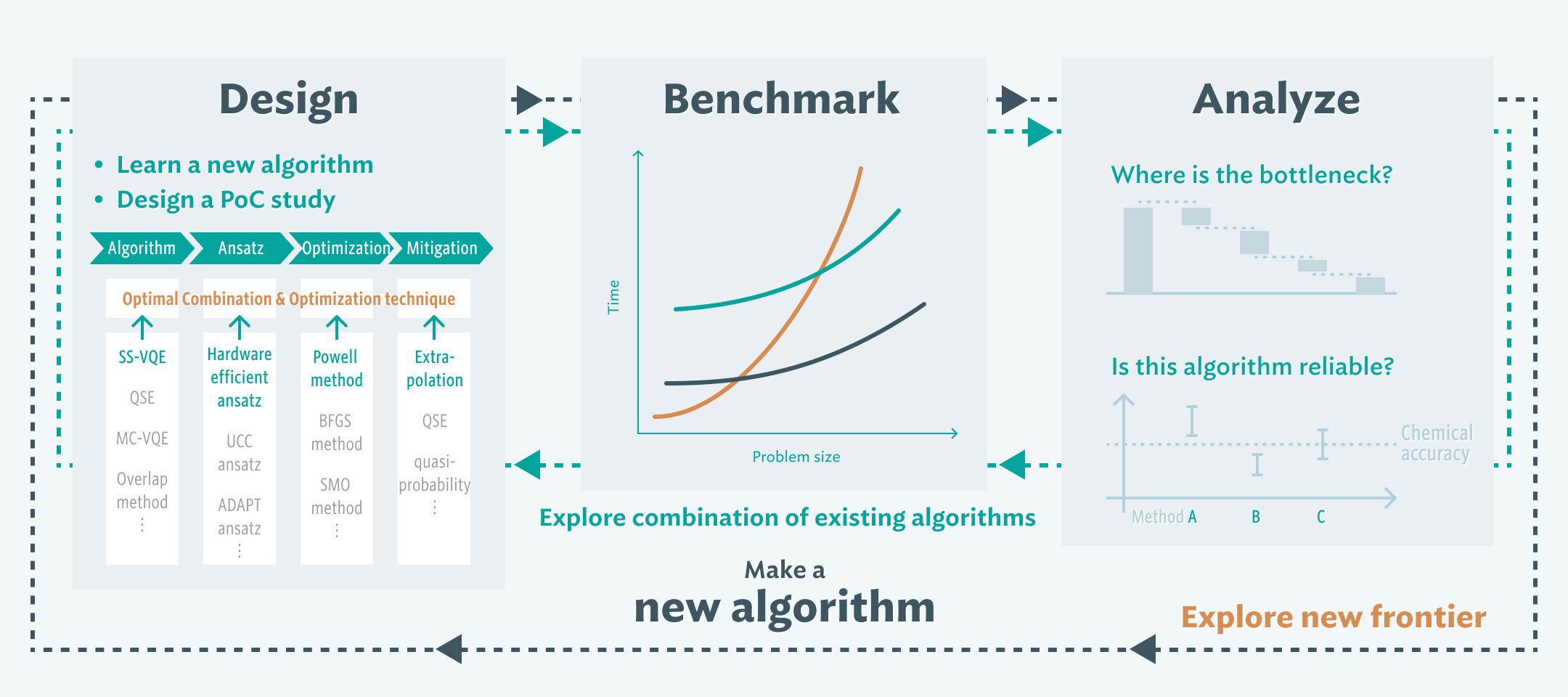 Some people may think that a powerful quantum computer will solve any problem, which is actually not true.
In order to properly use quantum computers to solve your problems, we believe that iterating through the following process is necessary.
Setup a proper problem set to be solved by a quantum computer
Benchmark the performance of existing algorithms for the problem defined
Identify bottlenecks, where the performance is insufficient
Develop new algorithms to eliminate those bottlenecks
QunaSys helps drive the above process forward through collaborative research, Qamuy, QPARC, and other projects.
Company overview
Company Name

QunaSys Inc.
Established

February 2018
President

Tennin Yan
Address

Aqua Hakusan Building, 9th Floor, 1-13-7 Hakusan, Bunkyo-ku, Tokyo 113-0001, Japan
Business
domains

Software development for quantum computers, consulting on quantum technologies